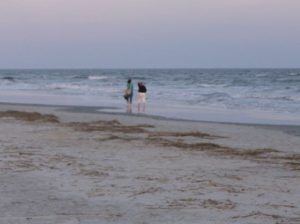 What is there to fear when you are one of God's finest masterpieces?  There is nobody exactly like you therefore God delights in you.  His love conquers all things in your life.
It is important that you never try to be like anyone else because you are the only you He made.  God sent His only Son Jesus Christ to die for you.  All your sins are forgiven.  Isn't it time you forgive your own self?  Ok, someone hurt you and it penetrated deep within your heart but let God deal with them.  It's time you move ahead with your own calling.
Yes, there are times you feel alone, unworthy or unnoticed but look closely at your Bible.  Almighty God Who created you in His image is rejoicing over you.  He even sings to you in ways you cannot comprehend.  Isn't it time to notice Him?  If you seek Him you will find him in ways that are unique to just the two of you.  You are someone special.
Zephaniah 3:17  New Living Translation
For the Lord your God is living among you.  He is a mighty savior.  He will take delight in you with gladness.  With His love, He will calm all your fears.  He will rejoice over you with joyful songs.