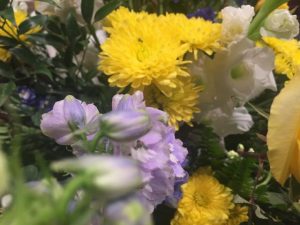 When someone treats you wrong do you wonder what is wrong with you or do you think they are having a difficult time?  Do you ever look back at your life and wish you had of done things differently or do you take today and look at how to expand what you have?  If your friend suddenly receives something you have wanted for a long time do you feel envious or do you look to God in thanksgiving that your blessing is coming?
Often times you will call a friend for encouragement but how do you encourage yourself?  The image you have of yourself will radiate in your attitude and on your face.  This countenance will bring out the best or worst in others toward you.  Even though you don't see it or think that way, it's a spiritual thing and the spirit you bring with you is contagious.
Sometimes it's easier to be nicer to others than you are to yourself.  It could be a result of how you were treated growing up or several recent rejections you have embraced.  Your image of your own self is important.
The Bible mentions many times that you are created in God's image and God loves you.  If you feel you have nobody but God, you have everything.  If you have everything and everybody and not God, you have nothing. 
If you delight in God He will grant the desires of your heart and there is everything right in wanting God's best.  Be kind to yourself today.  You are the only "you" God created.
Mark 12:30-31  New Living Translation
And you must love the Lord your God with all your heart, all your soul, all your mind, and all your strength.' The second is equally important: 'Love your neighbor as yourself.' No other commandment is greater than these.