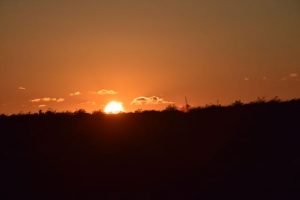 We have all seen it.  A person who trusts God and lives right will be run over by the ones who do evil.  Some evil people go to church and act holy yet secretly treat a Christian very unfairly.  One of the hardest things to endure is the compliments people make to us about the one who has hurt us the most.  What are we supposed to do?  Do we smile and agree or do we tear that enemy down?  Do we sit silently or do we expose that person while we have a listening ear?  It's at those times we depend on God to speak through us or grant us peace while we say nothing at all.
We watch while people are promoted and take credit knowing we did all the hard work.  Others will present a totally different image of themselves while certain people are watching than they do behind their backs.  In the mean time, Christians still strive to be Christlike in the worst of times. 
At the end of life, sometimes we wonder what we have to show for all our hard work and endurance.  Most of the rewards were given to evil doers while we got overlooked. 
There is good news.  Life has two chapters.  Chapter one, which we experience now, has all the earthly rewards that cannot be taken to heaven.  Chapter two, which we step into at the end of earthly life, has all the rewards that last forever.  All the rewards for promotions we did not get and all the recognition for serving others are there.  We enjoy them for an eternity.  The greatest reward of all is when God tells us, "well done, My faithful servant." 
As for the evil doers, there will be no cheating, backstabbing, stealing and injustices done in eternity.  Many will not even be there.
Ecclesiastes 8:11-13  New Living Translation
When a crime is not punished quickly, people feel it is safe to do wrong.  But even though a person sins a hundred times and still lives a long time, I know that those who fear God will be better off.  The wicked will not prosper, for they do not fear God.  Their days will never grow long like the evening shadows.