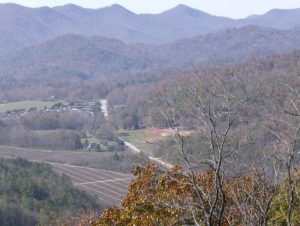 We have all met people who are all about themselves.  They continually brag on their accomplishments, looks and good deeds.  If the conversation is not about them and their contributions in life they are not interested in keeping a conversation.
Such people have a deep void to feel loved and appreciated.  However getting praise from people only makes their void deeper.  They continue to seek recognition to fill an endless pit of loneliness.  The only relief they get is temporary applause then it's on to the next source for attention.
Unfortunately for these type personalities the only help is to hit rock bottom where they will find the Lily of the Valley which is Jesus.  People can continue to try to offer praise and recognition but it only delays the inevitable.  The Christ shaped void can only be filled by Christ Himself.
Prayer is the best thing to offer these people.
In today's world where so many have refused to acknowledge God and the salvation grace of Jesus Christ it is forcing many to become their own god.  There is an instinct in all of us to seek God.  When it becomes wrong in society to acknowledge God it creates an epidemic of narcissistic behaviors that are all about them.  These people need prayer and after that, unfortunately to be left with no praise in order that they may seek God.
Proverbs 27:2  Living Bible
Don't praise yourself; let others do it!