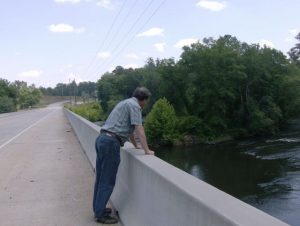 When we walk through storms in life and we feel so all alone, God is right here with us.  All storms are simple for God to control or remove.
Whether we are challenged by friends who fail us or people who manipulate things to make it where we cannot achieve a goal, God notices.
God sees when the enemy of sickness and pain overtakes us or someone we love.  He notices when long periods of time pass by and the desires of our hearts are still not met.
The valleys of disappointment and discouragement of things promised but not delivered are very deep.  He is with us in these deep valleys. 
There is one thing going for us and it never fails.  It is the love of Jesus Christ.  He is with us in all things and He comforts.  As for the ones who bring about hardships on us they come against us in their own strength without the support of God. If our enemies happen to know Christ as their Savior, He deals with the hearts of these individuals and us too.
God sees all things and He has everything already under His control.
Lamentations 3:34-36  New Living Translation
If people crush underfoot all the prisoners of the land, if they deprive others of their rights in defiance of the Most High, if they twist justice in the courts—doesn't the Lord see all these things?